Christmas in Duluth, MN: Things To Do For A Wonderful 2022 Holiday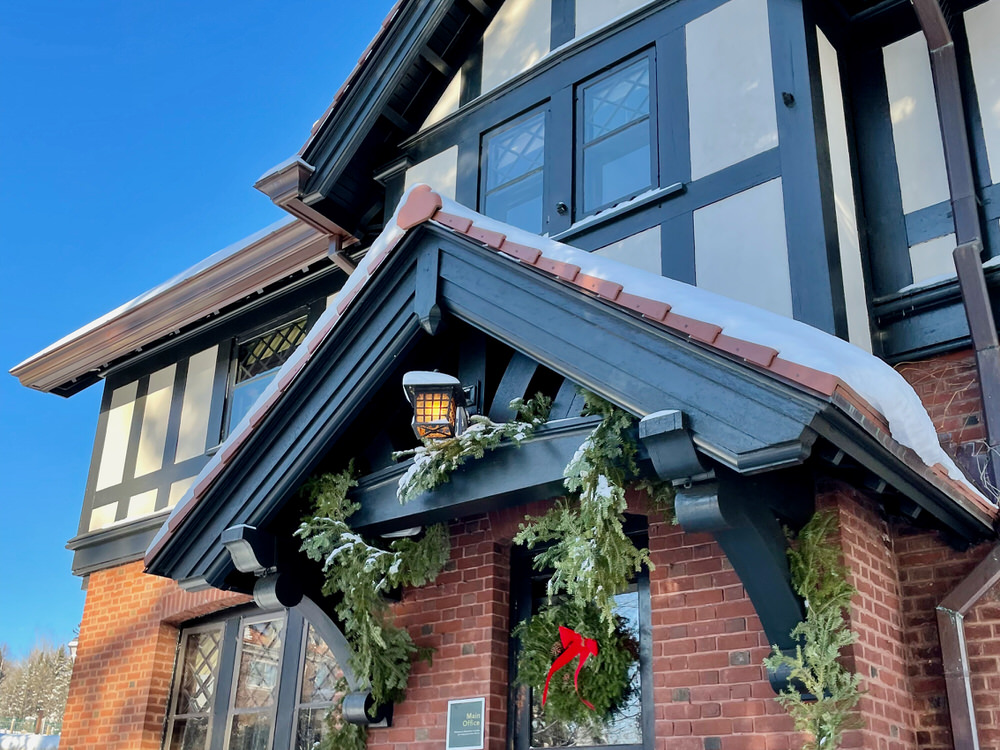 Experience Christmas in Duluth – Christmas City of the North
Christmas in Duluth is a truly magical time. You'll be forgiven if you mistake this northern Minnesota city of approximately 90,000 for the North Pole. From its perch on a hillside overlooking the western tip of Lake Superior, Duluth experiences more than 100 days below freezing and over seven feet of snow each winter.
Needless to say, Santa would feel right at home.
As you might expect from a town that dubs itself "the Christmas city of the north," there's no shortage of Christmas festivities in Duluth each holiday season. This town loves Christmas so much that in the early 1960s a local television station actually commissioned crooner (and later talk show host) Merv Griffin to record "Christmas City of the North" for Duluth's holiday season. You'll hear this catchy tune at Duluth's Christmas parade and at end of the local newscasts all season long.
Christmas fervor has only ramped up in Duluth recently. Today, the city hosts the largest walk-through Christmas light display in America.
If you're headed to Duluth this December, here are the best Christmas things to do during the 2022 holiday season. Read on for a round-up of Duluth's Christmas events, markets, lights, and more. At the end of the post, I'll share my favorite stores in Duluth for Christmas shopping.
Be sure to pin this guide to Christmas in Duluth!
Five Best Things To Do in Duluth This Christmas
Bentleyville "Tour of Lights" Christmas light display
When it comes to Duluth Christmas attractions, let's start with the big one: Bentleyville Tour of Lights.
Since 2008, this massive Christmas light display has filled Bayfront Festival Park right on the shores of Lake Superior. The display runs for five weeks starting in mid-November. This year Bentleyville will be open every evening from November 19 – December 26; 5 – 9 p.m. on Sundays – Thursdays, and 5 – 10 p.m. on Fridays and Saturdays.
The display includes lighted walkways and a wide variety of scenes – from favorite Christmas tropes to Sesame Street characters and even a tribute to EMS workers – all depicted in multi-colored Christmas lights. My favorite section was the Duluth area which highlighted the aerial lift bridge, old Central high school, and even John Beargrease with his sled dog team. You can also visit Santa, purchase snacks and swag, roast marshmallows, and maybe bump into a costumed penguin.
If you aren't partaking in any Bentleyville "extras," like visiting Santa, budget about 45 minutes to stroll through the light display. Amazingly, the event is completely free, although donations are certainly appreciated. Visitors are also encouraged to bring donations for the local food shelf.
Parking in the nearby DECC parking lot costs $10 per vehicle. If you're willing to hike a bit, you can utilize free parking in Canal Park. You can also take the train to Bentleyville, or fly over in helicopter. 
As you might expect, Bentleyville gets very crowded on weekends. We went on a Wednesday right at opening and had a nice, relaxed visit. If a visit to Santa is an integral part of your Bentleyville experience, I definitely recommend going early and mid-week.
Glensheen Mansion Holiday/Christmas Tours
Glensheen Mansion, a massive mansion built by the Congdon family at the turn of the 20th century, is one of Duluth's top attractions all year. But come Christmastime, Glensheen goes all out.
The 39-room mansion is decorated for the holidays from top to bottom; inside and out. Not only does the house boast 25 Christmas trees, kids (and kids at heart) can search for 25 Christmas elves peeping out from all corners of the house. Tours are self-guided and focus more on decorations than the house's history this time of year. You'll see some historic Congdon family Christmas ornaments and can also grab a recipe card for Clara Congdon's Christmas shortbread in the kitchen.
Holiday tours start on November 18 and run every day through January 8, except for Thanksgiving, Christmas Eve, and Christmas Day. For the holidays, Glensheen offers special evening candlelight tours on Fridays and Saturdays. Tours start at $20, depending on how much of the house you opt to see. You'll see all 25 trees and elves on the classic tour, while the full house tour takes you up to the third floor and into other nooks and crannies.
Duluth Winter Village 2022 – December 3-4
Since its humble beginnings in 2016, the Duluth Winter Village has become a true harbinger of Christmas cheer in the Twin Ports each holiday season. This Christmas market style event rounds up dozens of local businesses with the goal of making it easy for Duluthians and others to support as many small businesses as possible during the holidays.
Originally held on Glensheen grounds, the event recently moved to Harbor Drive on the lakeside of the Duluth Entertainment Convention Center (DECC) in Canal Park. The setting isn't quite as idyllic as Glensheen, but it certainly resolves some parking headaches. Plus, you just might see an ore ship pass up close and personal while you shop the 40+ independent makers and local gift shops. Each vendor sells out of small wooden booth just large enough for a handful of folks to peruse at a time.
While Christmas shopping's definitely the overriding activity at the Duluth Winter Village, there are plenty of cozy Christmas vibes to soak up even if you don't go home with a single shopping bag. Check out the Yule Hall for a craft beer or holiday cocktail. Local restaurants provide ample hot food options. You can ice skate for inside the DECC or toast marshmallows over lakeside campfires. There's even a petting zoo.
The Duluth Winter Village runs from 10 a.m. – 5 p.m. on both Saturday and Sunday. I've only visited on Sundays which I believe are slightly less crowded than Saturday, but you do run the risk of vendors having sold out of some items.
Julebyen Christmas Village – Knife River – December 3 – 4
After you've taken in the Duluth Winter Village, head up the North Shore Scenic Drive 20 miles to Julebyen. Yes, this is another Christmas village, on the exact same dates, but it has one major distinguishing factor: trolls!
Julebyen (that's Norwegian for "Christmas town") has been a longstanding tradition in the small community of Knife River on Lake Superior's North Shore. This two-day event combines the German Christmas market tradition with other Scandinavian holiday customs. With indoor and outdoor markets as well as a "bakeri" tent stocked with Scandinavian holiday favorites, Julebyen resembles most Midwestern Christmas bazaars. However, attendants can also visit a troll village and take a short train ride to a troll canyon. Throughout the day singers and dancers perform.
If you prefer not to drive (and want to spend a fair amount of time at the event), the North Shore Scenic Railroad runs a train from Duluth to the event each morning. Julebyen goes from 9 a.m. -4 p.m. on Saturday and 10 a.m. -3 p.m. on Sunday.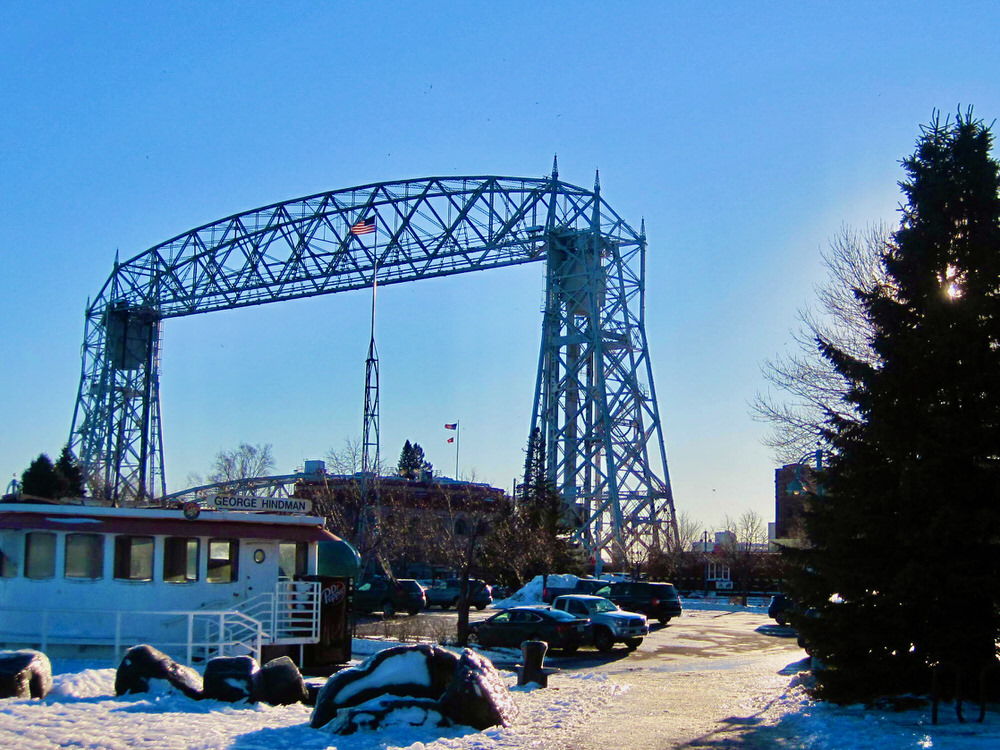 Christmas City Express
You and I might forget that Duluth was once a major train hub. But Duluth in its role as "Christmas City of the North" certainly doesn't. This town loves a good Christmas train!
Starting the weekend immediately following Thanksgiving, the Lake Superior Railroad Museum located in the lowest level of the historic St. Louis County Depot, offers the Christmas City Express experience. This kid-friendly event starts with the story of the Christmas City Express. Then everyone clamors abroad the actual Christmas City Express for a 30 minute train ride to Lake Superior. If you're thinking hot chocolate, cookies, and carolers . . yes.
As you might expect for an almost painfully charming Christmas activity, the Christmas City Express is very popular. It's best to book well in advance. And one important note: although the Christmas City Express passes by Bentleyville, you don't disembark there. (It's an express after all!) If you want the Bentleyville shuttle train, you need a different ticket.
 2022 Christmas Events in Duluth
Christmas City of the North Parade – November 18
The Christmas season officially arrives in Duluth the Friday before Thanksgiving. That's when the Christmas City of the North Parade marches down Superior Street from Fitger's Brewing Complex to 4th Avenue West. The parade features 70 groups, including about 20 marching bands and several dance troops. It's also said to be the first time you can glimpse Santa in Duluth.
Parade festivities begin with a tree lighting ceremony in Minnesota Power Plaza at the intersection of Lake and Superior Streets at 5 p.m. The parade itself starts at 6:30 p.m. and runs for about 1.5 hours.
Zoo Lights – November 25 – December 31
Massive animal inflatables and other holiday light displays add Christmas cheer to the Lake Superior Zoo. In addition to the lights, the event includes s'mores, Santa, and on select Sundays, the Grinch. Open from 5 p.m. – 8 p.m. every Friday – Sunday starting immediately after Thanksgiving, but closed on Christmas Eve and Christmas Day. Tickets go for $5 per person and can be purchased online or at the door.
Little Women: The Musical – December 2 – 18
The Duluth Playhouse will present Little Women: The Musical, an adaptation of Louisa May Alcott's famous tale of four sisters, as its holiday offering in 2022. Little Women runs the first three weekends of December.
Christmas Lighting Challenge– December 2 – 21
Who doesn't love driving around neighborhood taking in the holiday light displays? The Duluth Christmas Lighting Challenge turns this holiday tradition into a competition. From December 2 – 21, drive around the Duluth area (see this map all registered Christmas Lighting Challenge residences) and vote on your favorite holiday light display. Superior, Cloquet, and Hermantown also have their own challenges. On December 22 winners will be announced for best home and business in each of the four participating communities, best overall home, and grand master.  
Holiday Spectacular with the Duluth Superior Symphony Orchestra – December 3
Enjoy favorite holiday classic tunes performed by the Duluth Superior Symphony Orchestra. This "Pops" style concert includes a casual performance at 2 p.m. with the main performance at 7 p.m. Kids 17 and under attend for free.
The Nutcracker: A Duluth Tale – December 9, 10, 11
Each December, the Minnesota Ballet presents Tchaikovsky's The Nutcracker at the DECC's Symphony Hall. This year, the beloved Christmas fairy tale ballet will have a special Duluth twist. I'm not sure what that means, but based on the rest of Duluth's Christmas activities, I'm guessing trains . . . .
Great Hall Marketplace – December 17
If Christmas shopping got away from you, the St. Louis County Depot offers a final opportunity to shop locally in one fell swoop at the Great Hall Marketplace. More than 50 vendors fill the Depot's historic Great Hall from 10 a.m. – 5 p.m. for a free (unless you buy something, obvi) shopping event.
Christmas Shopping in Duluth
If you prefer to shop small and local, Duluth's a great place to do your Christmas shopping. Back in the day, you used to just head up to the Miller Hill Mall to take care of all of your shopping. Happily, things have shifted away from just lining corporations' pockets during the holidays. Now you can do the majority of your Christmas shopping at Duluth's plentiful small businesses. These are my favorite spots in Duluth to find unique, locally sourced gifts for everyone on your list.
DeWitt-Seitz Marketplace – This historic building right in the center of Canal Park was built as a warehouse in 1909. Now the first three stories of the eight story building are filled with independent shops, including J. Skylark Toy Store, Blue Heron Trading Company kitchen supply store, and Hepzibah's Sweet Shoppe. If you can't find exactly what you're looking for in DeWitt-Seitz, chances are that nearby Canal Park shops can hook you up.
Fitger's Brewing Complex – Another historic building turned shopping complex, this building originally housed Duluth's first brewery. Today it's a small mall with shops like Duluth Kitchen Company, Trailfitters, and Fitger's Bookstore. If you get worn out from all your shopping, you can stay in the adjacent boutique hotel or hit up one of several restaurants.
Lincoln Park Craft District – In the last two decades, the Lincoln Park neighborhood, just west of downtown Duluth, has undergone a major renaissance. Now it's where you can find all the hip and happening shops such as North and Shore, Frost River, DLH clothing, and many more. Wrap up your shopping day with a beer at Bent Paddle Brewing Company or grab some ice cream from Love Creamery.
Would you visit Duluth in the winter? What's your favorite Christmas thing to do in Duluth?
If you liked this post about Christmas in Duluth, check out some of my other North Shore, MN content!
After two years close to home, 2022 was such a busy travel year. I saw my final five United States and made so many amazing memories!
read more